Pittsburgh Sales Recruiters
[spacer size="5″]
When job seekers and hiring managers require top marketing, sales management and sales recruitment services, they come to KAS Placement's Pittsburgh sales recruiters.
For the past decade, our Pittsburgh sales and marketing staffing experts have been changing the way recruitment is done through cutting edge philosophies aimed at job seeker and employer success.
We believe that when a firm implements the right marketing and sales recruiting strategies, that company can exceed revenue, creativity and innovation levels never thought possible.
Conversely, without a lack of superior sales recruitment services, Pittsburgh companies would cease to be as swift moving as competing organizations in similar markets.
[spacer size="5″]
Effective Sales Recruiting is Nothing Short of Crucial
[spacer size="5″]
As top Pittsburgh sales and marketing recruiters, our account management headhunters receive a multitude of search requests from organizations varying in size, industry and fiscal goals.  Regardless of these variables, the most productive organizations use our sales recruiting services because they understand the following truths.
Sales professionals are front line soldiers and can formulate lucrative relationships or weaken customer satisfaction and retention.
Recruitment of great business development professionals will straighten the corporate image of firm.
The closing rations after staffing superior sales employees will greatly improve.
Positive energy and momentum will be brought by our Pittsburgh sales recruiters due to impeccable, careful executive search methodologies are implemented.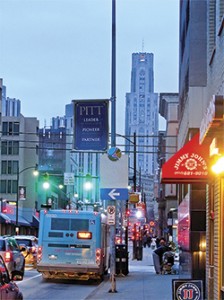 How Our Pittsburgh Sales Recruiters Approach Staffing
The KAS marketing and sales recruitment team approaches staffing in a manner that expedites the recruiting process while still maintaining accuracy.
Our Pittsburgh sales recruiters are highly trained and possess vast recruitment resources in order to quickly fulfill business development recruiting needs in dozens of industries.
Among others, these verticals include manufacturing, automotive, logistics, beauty and cosmetics, software and hardware, entertainment and medical.
The majority of our Pittsburgh clients stay with our marketing and sales recruitment professionals for over 5 years as they enjoy prompt customer service, creative sales recruiting methods as well as benefit from the vast expertise our recruiting consultants bring to a sales or marketing search.
Just as crucial, they appreciate working with intelligent Pittsburgh sales recruiters that deliver highly positive results again and again.