Advertising Account Executives for Globally-Known Consumer Platform Location: Chicago, IL
[divider style="default"][spoiler title="See full description" open="0″ style="1″]
Our sales recruiters believe that the best organizations are the ones that show resiliency, innovation, profitability and concern for their employees. This firm can be described as such.
About the Organization and Sales Job
With annual revenue approaching 3.5 billion, the client of our sales recruiters provides an unmatched, rapidly growing e-commerce marketplace. Through their technologically enhanced, real-time purchasing platform, they empower the consumer with the ability to purchase just about anything, anywhere, anytime.
Culturally, our client believes in cultivating an environment that rewards hard work as well as encourages candor, creativity and self-awareness. The position can best be described as a sales job where leadership is adamant about placing the right people in the right jobs.
Due to revenue expansion from new and existing business initiatives, the organization is seeking to bring on a group of entry to mid-level business development professionals.
The ideal candidate our sales headhunters will possess the following traits and skills:
[list icon="moon-arrow-right-11″ color="#3a3a3a"]A high degree of professionalism, poise, and maturity with the ability to multitask and handle pressure swimmingly.[/list]
[list icon="moon-arrow-right-11″ color="#3a3a3a"]An aim to learn and develop sales skills with an ever-changing sales organization coupled with an unrelenting desire to succeed regardless of hurdles.[/list]
[list icon="moon-arrow-right-11″ color="#3a3a3a"]Preferably at least a year of successful experience within an inside sales environment.[/list]
[list icon="moon-arrow-right-11″ color="#3a3a3a"]The insight, experience and rigor to balance the demands of short and long-term results.[/list]
[list icon="moon-arrow-right-11″ color="#3a3a3a"]A keen interest in entrepreneurial endeavors coupled with a hunger to assist small businesses with their marketing initiatives.[/list]
[list icon="moon-arrow-right-11″ color="#3a3a3a"]An ability to formulate innovative methods to prospect local businesses.[/list]
Moreover, they will embrace the following responsibilities:
[list icon="moon-arrow-right-11″ color="#3a3a3a"]From prospecting to closing, be able to successfully manage client entire sales processes[/list]
[list icon="moon-arrow-right-11″ color="#3a3a3a"]Build and manage your own book of business via cold calling, live prospecting, and through managing "warm" leads[/list]
[list icon="moon-arrow-right-11″ color="#3a3a3a"]Become familiarized with clients' needs and leverage product expertise in order to make buying recommendations that will yield ROI for prospects[/list]
[list icon="moon-arrow-right-11″ color="#3a3a3a"]Deliver on-going results by building trusting, mutually profitable partnerships with merchants[/list]
[list icon="moon-arrow-right-11″ color="#3a3a3a"]Help evolve our products and deliver the highest value to our merchant partners through analysis of competitive quotes and hardware estimates[/list]
In the end, this is a sales job geared towards individuals who are creative, not afraid to take risks, are willing to make mistakes and who continually want to upgrade their performance via frequent learning. If interested, please contact our sales recruitment experts and kindly reference: Chicago sales job #21995.[/spoiler]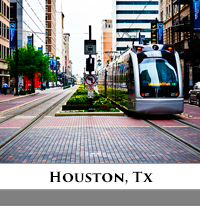 [divider style="default"][spoiler title="Title: Regional Sales Representative for Money Services Company Location: Houston, TX" open="0" style="1"]Our client is a leading money services business that provides alternative financial products to supermarkets, convenience stores, check cashers and other retail locations in 20 states, is seeking a Regional Sales Representative for the state of Texas. The Regional Sales Representative manages the sales activities of (company) services within the assigned sales territory and develops accounts through effective sales techniques and area coverage. The incumbent of this position markets (company) products to retailers and promotes additional services to existing customers. Requirements: Minimum 3 years outside sales experience. Compensation: Base salary (depending on experience), commission, health, 401(k), paid time off, tuition reimbursement. Sales Job ID: #2376[/spoiler]