KAS Placement opened its doors in 2005. Since, our headhunters have been incorporating recruiting processes that shorten hiring cycles while delivering proven results and bottom-line enhancement.
Time is money.  When a company does not have the right marketing and sales employees in-place, it can negatively impact corporate earning potential, client service and employee moral.  
KAS's sales and marketing recruitment processes are uniquely designed to meet the efficiency necessary without sacrificing accuracy.  When working with KAS, clients get the best job applicants available on the market.  
In this case, our recruiting process makes sure it happens quickly.  Hiring smarter requires clients to be equipped with the knowledge, support and insight of an expert recruitment team.  Welcome to KAS.
Defining Goals and Core Processes
Helping define cross-functional goals is at the heart of what our recruiters do.  KAS's process is engineered to meet 4 mission critical recruiting criteria.
Comprehensive
A robust recruitment infrastructure and dedicated account managers ensure that not an applicant is missed.
Efficient
KAS employes significant recruiting resources to ensure that clients are able to hire at the speed of business.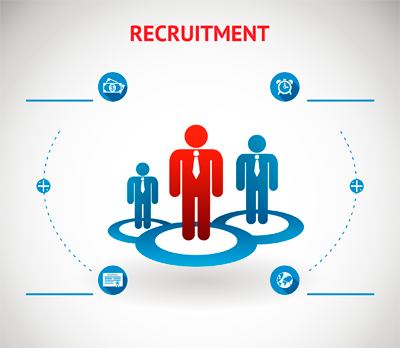 Flexible
The below framework can easily adapt for varying HR preferences, time restraints and international clients.
Engaging
KAS provides a dedicated support and scheduling team allowing clients to focus on the big picture.
Client Recruiting and Interviewing Process
Want to add, subtract or change an aspect of the recruiting process?  We encourage collaboration and are able to accommodate just about any interviewing strategy.
Introductory Kick-off Call
The start of a great relationship. Client is formally introduced to their dedicated recruitment team.
Concrete project goals are defined.
Parties work together to map tentative interviewing schedule
Client conveys any additional points that would be critical in our team's recruitment approach.
Prescreened Profiles Presented for Client Approval
Based upon industry analysis, competitor hiring trends and client needs, prescreened job applicant resumes are sent for client interviewing approval.
All profiles are accompanied by comprehensive interviewing notes done by a dedicated account manager.
Candidate profiles are delivered in a group to ensure that client has informed applicant comparisons and obtains a comprehensive job market perspective.
Client conducts initial phone screen interviews obtaining an overall competency and intelligence assessment of each job applicant.
KAS's dedicated account managers obtain candidate feedback and relay and information which can assist the organization in making the recruiting process impactful and informative.
International clients or hiring managers recruiting from a remote location are provided with video conference interviewing abilities at no additional costs.
Client conducts face to face meetings with selected job applicants for a more in-depth discussion regarding the job, company and corporate goals.  Moreover, key insight into the employee's qualifications, demeanor and cultural fit are gathered.
Candidate profiles are delivered in a group to ensure that client has informed applicant comparisons and obtains a comprehensive job market perspective.
Applicant Selection and Employee Procurement Stage
KAS collects professional references from selected candidate(s).
KAS can assist in strategizing a market competitive compensation package. Clients can request that their account manager assist in writing the document at no extra charge.
KAS's dedicated recruitment team will engage in an open dialogue with chosen job candidate regarding any salary negotiation requests or compensation package alterations.
Candidate is sent copy of signed employment agreement and start date is defined.