When our sales recruiting firm began, nobody knew KAS Placement. In 2005, our CEO just graduated college and had no start-up money, reputation nor experience.
The first interviewees whom our recruiters placed were interviewed out of a studio apartment.
Experience came with perseverance, dedication and intelligence.  So did company growth.
To begin to obtain a reputation, our headhunters began writing for small article sites. As the recruitment firm grew, so did our recognition and the reputation of KAS's staffing experts.
Since that time, our headhunters are proud to have obtained the following awards, articles and recognition.
Television: Fox Business News, MTV, CNN, Bloomberg TV
Wharton Business School Online Journal
Huffington Post – "A Guide to Recruitment Firms"
CBS MoneyWatch w/ Amy Levin-Epstein – "9 Great Tips To Get You To Round Two"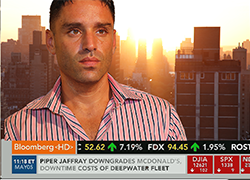 Wall St. Journal / FINS Sales Careers – "Three Companies Hiring Salespeople in California"
About.com Sales Jobs w/ Guide Alison Doyle – "Sales Job Interview Tips"
Oprah's More Magazine – October 2011 Issue "Your New Job Security Starts Here"
Monster.com w/ Charles Purdy – "Some Top Mistakes of Job Seekers"
AOL Jobs – "Hot Entry Level Jobs For Recent Grads"
Recruiter Public Speaking Engagements
Columbia University, New York University, Pace University, Baruch College, UCLA, Syracuse University